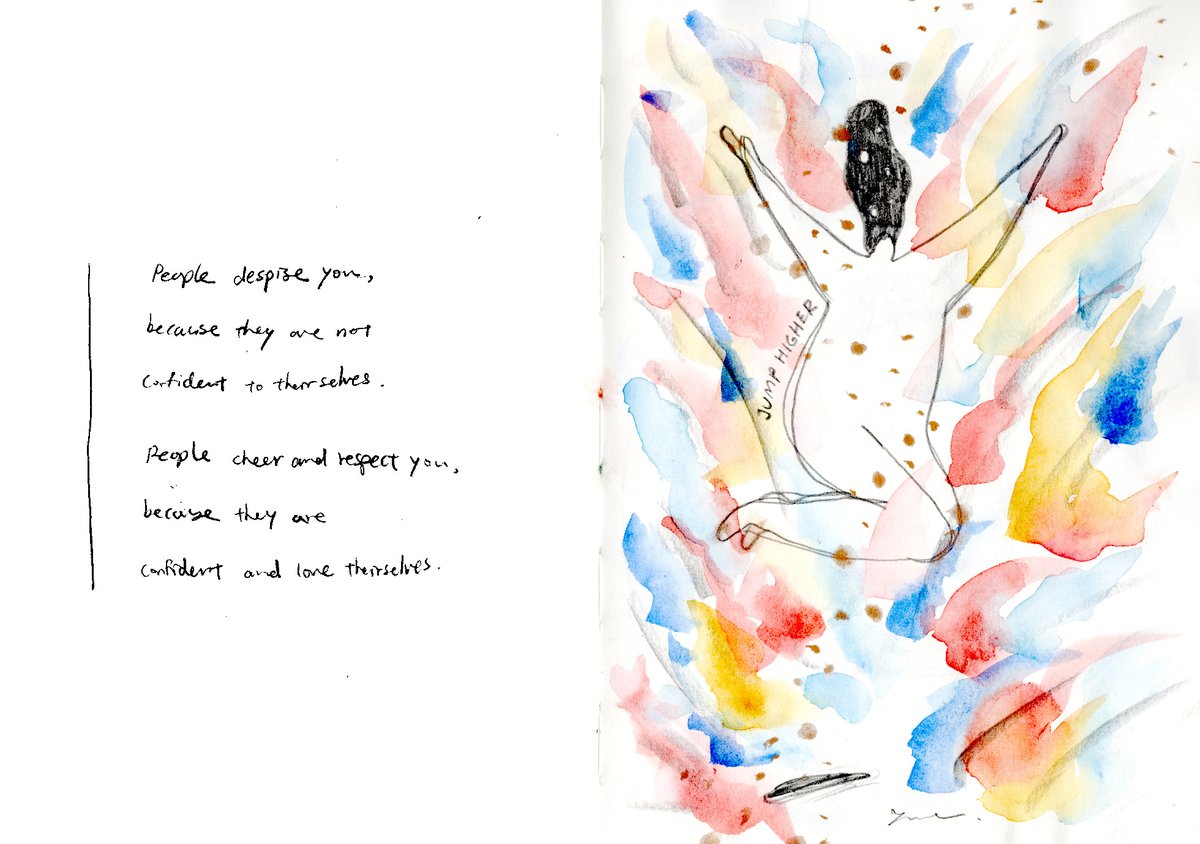 Note;
【 Take a risk, gain confidence 】


It's been two years since I came back to my house, living with my family.


When I was in London, I always wanted to go home and stay in a safe place, so that I don't need to worry and be stressed about all the things I don't want to deal with.


But now, I've been working and living in my hometown, and I feel… not confident.


I feel safe and I am always grateful to the life I have here now, but it also makes me feel nervous and pity because I feel I rely on things around me too much.





To be honest, I don't like myself now.
Being scared of what to say, what to feel, and what to see.
Being not be able to speak up and tell what I really feel.


It doesn't mean that I will be able to do those once I go abroad,
But I am sure that I am in the safe place and I'm not trying now.


I am just being patient for what I'm not supposed to be.


I know what is making me feel so weak and pity.


But I don't know what is the right choice for me to move on.


I wish I can feel what I will do is right for me for sure.
I wish I can choose my life path by myself.



"Take a risk and gain confidence. It is always ok to make mistake. Make many mistakes and you gain something other people can't get. It is worth enough to experience."


Maybe It is time for me to choose what to do and where to go.


It is time for me to get out and become who I want to be.