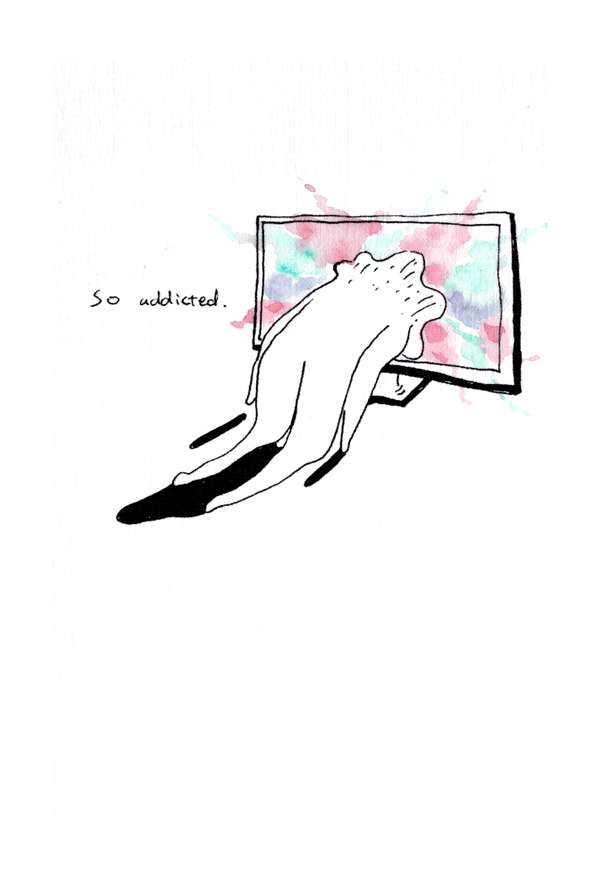 When I watch tv,

I always realise that I am not thinking.

I always feel empty.

I feel like I'm just a "human shape" object sitting in front of the TV without blinks.


I feel like a part of me is fusing to the TV display.


Isn't is so weird?




私がテレビを見ている時、

何も考えていない私の存在に気づく。

空っぽな気持ちに気づく。


テレビの前に瞬き一つせずに座っている、人間の形をした置物になったような気分。


テレビの液晶画面に私の一部が融合されている気分。


それて、すごく変なことじゃない?